How It Works
Sellers rent a state-of-the-art shopping cart database "store" that is easy to use and manage.
Seller logs into their store with his own unique username/password and then has the ability to list up to 250 items.
Items listed for sale go into the sellers store inventory visible to all users that access their store.
When a visitor clicks to buy an artifact, the shopping cart feature kicks-in, and the buyer can continue to shop from any of the sellers stores adding additional items to his shopping cart. When the buyer is ready to check-out, he simply completes the short shopping cart form with his contact information which then goes directly via email to the sellers/storeowners he has just purchased from.
The store owner immediately receives the order via email and then contacts the buyer directly to make payment arrangements.
Store owners have the ability at anytime to mark items sold or on-hold, or to edit or remove and replace any or all of their currenlty listed inventory.
Here are the step by step instructions for opening a new store
Go to: http://stores.arrowheads.com/p-open_store Study this page from top to bottom and make the appropriate choices for what you want.
Next, go to http://stores.arrowheads.com/signup.php , and sign up for your new store.
After you have submitted your application for a new store, ArrowHeads.com will review and approve your application. Once you have been approved, we will activate your store and send you a notice of approval.
Here are step by step instructions for running the store
Go to:http://stores.arrowheads.com
There is a login box in the left side that says STORE OWNER LOGIN; enter your username: ____________ enter your password: ____________ ( you can change this to your choice of passwords if you like )
You are now in your store profile. You can update your profile. Tell a little something about yourself, add a profile picture, phone # ... Whatever you want. When done, click on Update Profile button.
Now look at the left side of the page. You can add products, manage products, change password and other options there.

When uploading your photos, we strongly urge you to reduce the size of your photos to 1.5MB or less.

Large photos will eventually upload but the process is slow and if you try to rush it, it will overload the system and none of your photos will upload properly.
How to buy artifacts
Welcome to the Arrowheads.com Artifacts Sales gallery! We are excited to be able to offer collectors this venue for locating and acquiring guaranteed authentic artifacts for their collections, and we hope your shopping experience here is relaxing and successful!

A few things you should understand about how the Artifact Sales Gallery works:
The Artifact Sales Gallery utilizes a simple, easy to use shopping cart feature which allows you to select items you would like to purchase, and then, upon completion of shopping (clicking the submit button), notifies each of the store owners of the items you have selected.
After your order is submitted, you will receive an email from each of the store owners advising you of your total with their store, including shipping, and what their payment options are.
Contact information for each store owner can be seen their store profiles
To check your shopping cart items at any time, click on the "shopping cart" link at the top center of the Gallery page.
When you have completing selecting items from the Gallery, open your cart, and click on "check out". You will asked to input your contact info. Once you have entered this information, simply click on the "submit" buton.
Thank you for visiting the Arrowheads.com Artifact Sales Gallery!
You have no Item(s) in your cart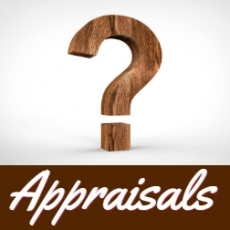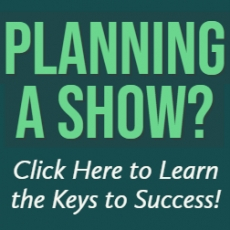 FEATURED PRODUCTS
INCREDIBLE COLOR BIG OHIO FLINT RIDGE ADENA
Price:

$1,500.00


Status:Available
Total Views: 95
72355--FINE grade Decatur dart point, Illinois
Price:

$49.00


Status:Available
Total Views: 134
Gorgeous 4 3/4" Blade Weakley County, Tennessee
Price:

$275.00


Status:Available
Total Views: 76
Wing Banner ( undrilled )
Price:

$290.00


Status:Available


Accepting Offers


Total Views: 56
WORLD CLASS COLOR OHIO FRACTURED BASE
Price:

$2,200.00


Status:Available
Total Views: 99