About Us
Welcome To The #1 Indian Relic Website, Arrowheads.com!
Welcome to Arrowheads.com!
Arrowheads.com is proud to be the #1 Indian artifact relic website on the Internet. Since arrowheads.com began back in 1998, it has been the central location for all Indian artifact collectors to connect with artifact dealers, display case vendors and message boards.

Now, in 2013, Arrowheads.com is undergoing a major year-long improvement project in an effort to provide artifact collectors with all the latest artifact news and connections to other collectors and dealers across the country. These new improvements have been designed to give arrowheads.com a new and exciting look and feel.

You Name It!... Arrowheads.com Has It!...
Our user friendly artifact community is designed for everyone. Whether you consider yourself a seasoned collector, or are just entering this exciting hobby, arrowheads.com is the place to visit, learn, ask questions and meet others who share the passion of artifact collecting. We have made sure that our new artifact forum, profiles and blog areas all have that special touch and feel to make them easily usable by all ages and genders and family friendly.
The events calendar has always been one of our most popular areas, and we have worked hard to make it easy to use and packed full of information on the shows, auctions, meetings and events going on all across the country.

For those who are just joining the artifact hobby and have found an arrowhead they would like to know more about, The Artifact Collectors Community Forum is a great place to get help learning about your new find.

If you have artifacts to sell - you can contact us for information or start your own Indian relic store in the Artifact Sales Gallery.

Collecting, Selling and buying artifacts could not get any easier than it is here on Arrowheads.com. We hope you spend some time on the site browsing the stores and enjoying the other special features we have recently added.

Special Features:
- Create your own Who's Who relic profile
- Start your own blog
- Upload pictures to Show Off your collections
- Get started with your own Artifact Store
- Interact with some of the most well-known collectors and hobbyists within the Arrowheads.com forum.
- Upload your own homemade videos to your profile (Really get to show off some of your collections)
- Get notified about new event shows
- Always new updates and features will be added every month. Be sure to give us your feedback so we can help make your experience with arrowheads.com the best ever.
You have no Item(s) in your cart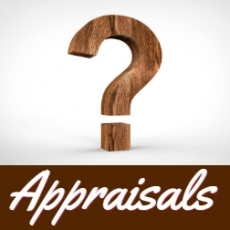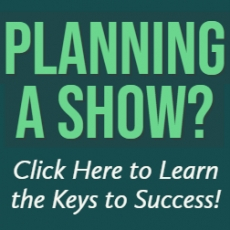 FEATURED PRODUCTS
BEAUTIFUL MICHIGAN BARBED AXE - PORPHYRY - BENNETT COA
Price:

$5,000.00


Status:Available


Accepting Offers


Total Views: 64
SUPER SPECIAL OF THE WEEK!!!!!! INCREDIBLE COLOR OHIO WIDEBASE DOVETAIL
Price:

$500.00


Status:Available
Total Views: 261
INCREDIBLE JET BLACK ZALESKI PALEO CLOVIS
Price:

$3,800.00


Status:Available
Total Views: 237
Beautiful Texas Angostura Arrowhead Stermer COA
Price:

$225.00


Status:Available
Total Views: 76
Beautiful 2 3/4" Sonora Adze Breckinridge County, Kentucky
Price:

$110.00


Status:Available
Total Views: 95