Open your own artifact sales store on the #1 artifact related website on the internet - Arrowheads.com!
Whether you already have an artifact sales web site and are looking for additional ways to connect with new and established customers or simply a collector looking to sell off some items, the Arrowheads.com Artifact Sales Gallery is a great way to find buyers! It's fast, easy, affordable and only takes minutes to set-up and start selling!
For one set low monthly price, you can set up your own store and list up to 250 items at any one time! Unlike online auction services, there are no additional fees for listings or costly final value fees - just one low set monthly price which is far less than the cost of selling items on any other auction type venue, and you have complete control over your inventory at all times.
Price Structure:
Owning a store on Arrowheads.com is less expensive than you may think! Our cost does not fluctuate - and listing 250 items in your own Gallery Store is over 70% cheaper than listing 250 items on eBay - and - your listings can stay stay up until they sell, not just for 7 or 10 days! Advertising an item for sale for 30 days for only 20 cents or less is the most cost effective way to sell your artifacts online.
STORES ARE RENTED IN 3 MONTH BILLING CYCLES. The cost is only $44.95 per month equating to $134.85 per 3 month cycle.
Rules for having a Store in the Artifact Sales Gallery:
(Also known as "Terms of Service")
All store owners are encouraged to be a member of the AACA.
We do not have the ability to moderate disputes between buyers and sellers, and thus, we rely on the mediation process available by the AACA. The AACA has minimum guidelines to adhere to, and is free to join. For information on joining the AACA please visit www.theaaca.com then click the "sign up" link at top of the page
Arrowheads.com reserves the right to remove any listed item or any store at any time for any reason. We need to make sure this sales gallery remains clean. So long as a seller is careful on what he is offering for sale, there should be no need for any such removals.
Only items relative to the collecting of Authentic Artifacts will be allowed, including artifacts, books, display cases, and other such items related to the hobby of collecting. Artifacts from areas other than North America will be allowed, so long as there are no concerns as to authenticity. We will not allow the sale of any modernly rechipped or reproduction items. Artifacts that have been restored will be allowed, so long as they are marked accordingly.
Html code can be inserted into your item descriptions, but only with regard to text type, text style and text size. Line breaks and paragraph breaks are allowed. No additional buttons, links or images are allowed to be inserted into the item description area.
Again, if you have any questions about becoming a store owner - please feel free to email us!
Thanks,
Arrowheads.com Team
You have no Item(s) in your cart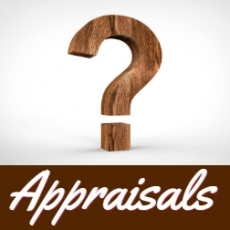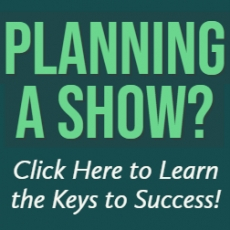 FEATURED PRODUCTS
INCREDIBLE GIANT OHIO CLOVIS
Price:

$6,000.00


Status:Available
Total Views: 159
5 1/2\" ARCHAIC KNIFE - GUARANTEED AUTHENTIC
Price:

$225.00


Status:Available


Accepting Offers


Total Views: 83
AMAZING BIG OHIO PICTURED FLUTED CLOVIS
Price:

$4,000.00


Status:Available
Total Views: 3862
72189--Four Early Archaic Kentucky darts, nice
Price:

$45.00


Status:Available
Total Views: 3738
FANTASTIC FIRE ORANGE MUSEUM QUALITY OHIO ADENA
Price:

$4,500.00


Status:Available
Total Views: 3779